22 Mar

The Advantage of a Little Mud? EXPERIENCE

Commercial and Utility Scale Renewable Energy Engineers

The Advantage of a Little Mud? EXPERIENCE

PV AMPS

Are you working with "Engineers" in Loafers?
Work with PV AMPS  Your ENGINEERS IN BOOTS
As your Owner's Engineer, PV AMPS brings together multi-state licensed Electrical Engineers, Performance Analysts, Field Forensics Specialists, and our Curated Partner Network to provide asset over-sight informed by our field experience.  By getting our boots dirty, we can identify risks and evaluate site conditions often missed in a desktop only analysis.  Our field insights and holistic, licensed engineering services are the perfect fit for your next project.
We represent the Owners, Sponsors, Insurers, Developers, and EPC's of Distributed and Utility Scale Solar + Storage Assets across North America. As both an Owner's Engineer & Independent Engineer, PV AMPS uses our understanding of lifecycle challenges to anticipate, address, and mitigate risks, costs, and frustrations.
We work on your behalf to oversee asset development design, perform due diligence on equipment and construction plans, validate performance, trouble-shoot and evaluate the asset's operational condition.
Reports Worth Reading
We know your time is precious, so our reports are concise and direct. You want to know if the project is on track, built properly, needs fixing, or is worth your investment. We highlight the important points up front and still cover the in-depth analysis with the same thoroughness and quality you expect.
Owner's Engineering Services
BID & SPEC. DEVELOPMENT
PLAN REVIEW: EE, SE, CE
DUE DILIGENCE REPORTS
PERFORMANCE TEST OVERSITE
COMMERCIAL OPERATION CERT.
UNIFIED FIELD INVESTIGATIONS
FIELD FORENSICS
IN-OPERATION EVALUATION
ANNUAL OPERATION AUDIT
(RE) HABILITATION ASSESMENT
Contact PV AMPS to Assist with Your Next Project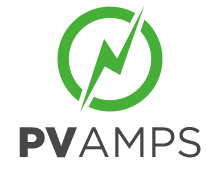 OFFICE ADDRESS:
725 30th St., Suite #208
Sacramento, CA 95816
MAILING ADDRESS:
5716 Folsom Blvd., Suite #309
Sacramento, CA 95819
Commercial and Utility Scale Renewable Energy Engineers
The Advantage of a Little Mud? EXPERIENCE